12th November 2012 – Before
This project was given a green light with a set budget to design and construct something that will have heads turning and people talking about for a long time. Our client was a little scared at first because she has always leaned on the side of caution when it came to buying new things. She was in safe hands when she put her trust in the Edge Concept team. We wanted her to get off that pedestrian path and venture into a new and exciting avenue.
After designing the structure on AutoCad, the client was able to view the design to fully appreciate the magnitude of this 'wow factor'. Once an accurate drawing was presented, excitement filled the room from both parties.
During construction, our plan was to build everything on site due to the logistics of the area in which we were working in. Curves were lazer cut and welded on site, this helped transform the platform, to what is now called the 'Skate board ramp'.
Clever engineering in limited space was required to construct the alfresco shelter. Notice the steel beams being checked into the timber floor joists. This was done to achieve the desired look of a deck that will seem to float off the ground.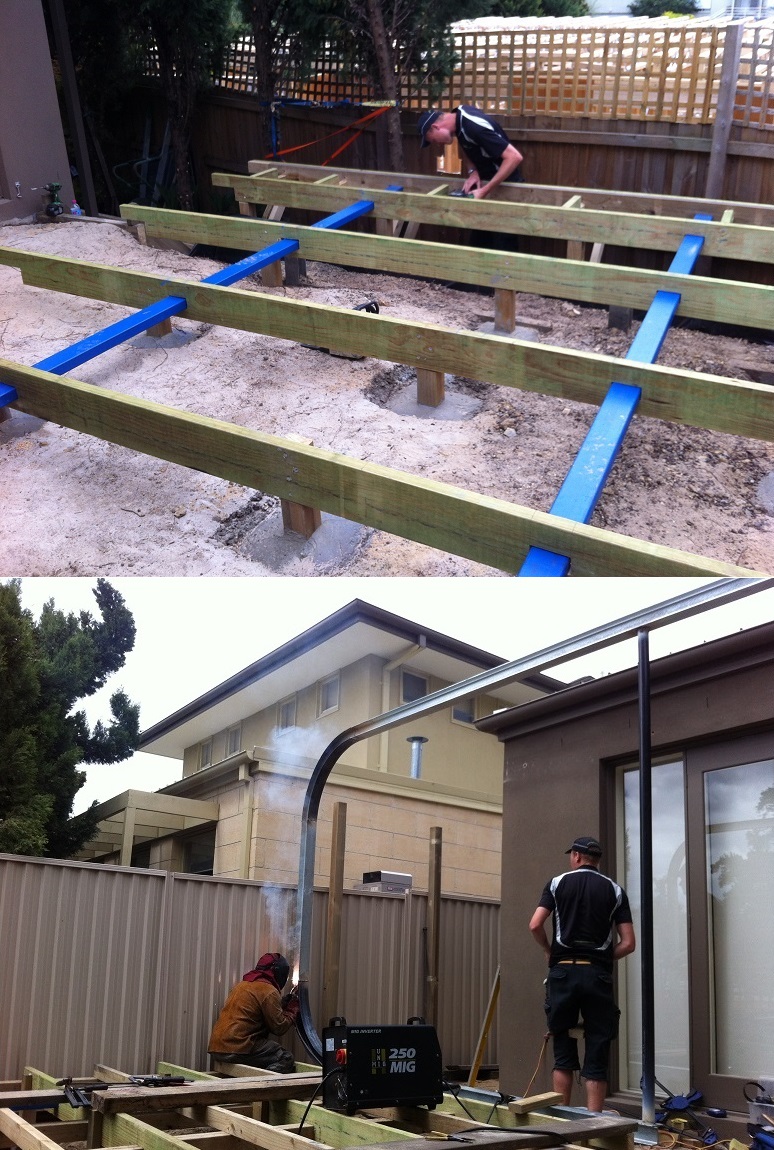 15th December 2012 – After
After a lot of detailed work, the outcome was an extraordinary masterpiece which filled the brief to a tee. Till this day, friends and family have commented in a positive way towards the Skate board ramp. Using a creative mind, the team at Edge Concept Landscapes are extremely proud of the end result.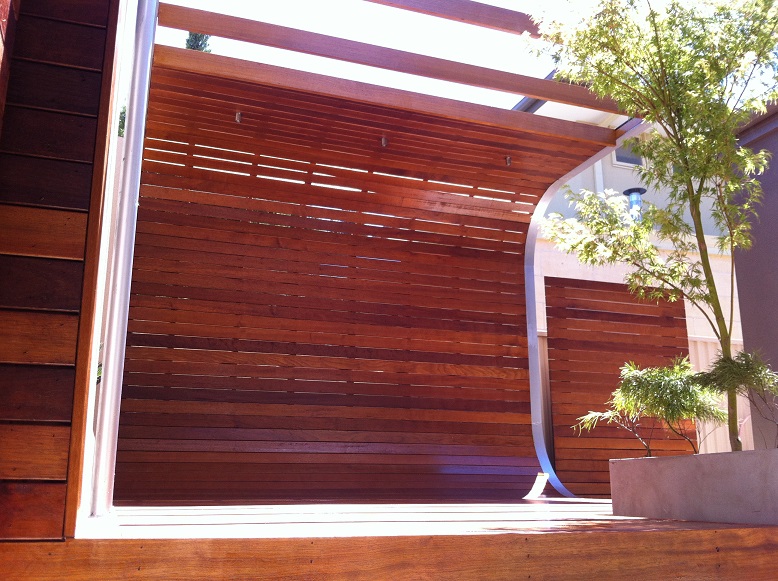 13th October 2014 – Before
An old place in Ivanhoe, which is in the process of being restored inside and out. Dilapidated front yard has been let go for close to a decade. The transformation of a new exposed aggregate/crazy paving driveway will be instigated together with a complex Australian native garden.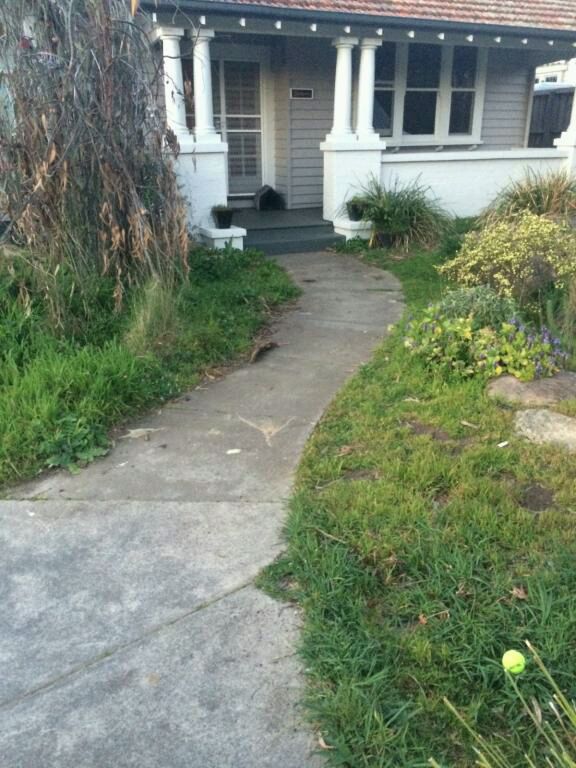 20th October 2014 – Progress
Excavation and formwork has been completed, the new layout for the Mintaro slate has been allocated and will be commencing soon. Relevant drainage has been positioned and the steel has been prepared.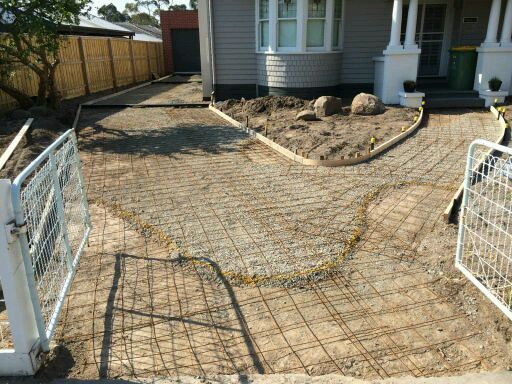 8th September 2014 – Before
This old and tired looking above ground pool with decking is screaming for an urgent face lift, due to drainage issues, sections of the deck have collapsed and it has become a safety hazard.
The current decking only extends around the pool. The intention is to dismantle the existing deck and replace it using 140mm Merbau. The issue of decking around the pool has compelled us to use 316 stainless steel screws to clad the Merbau.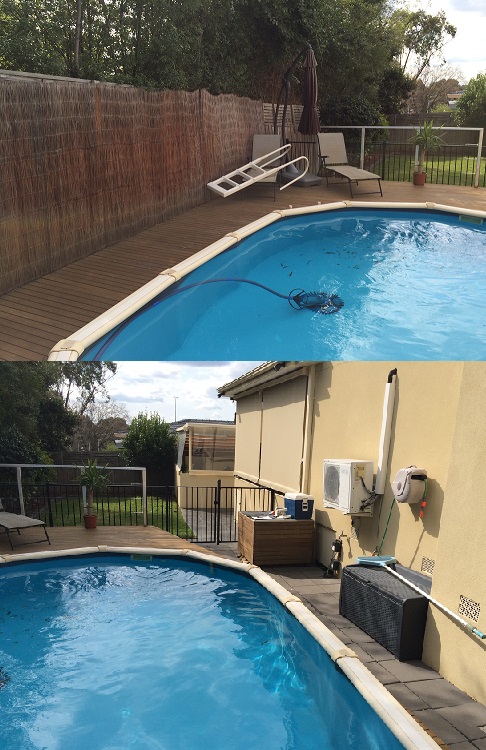 18th September 2014 – Progress
Early stages at the moment, the existing decking has been removed in lei of a treated pine sub floor construction bolstered with larger timbers than necessary to withstand the fixed load of an alfresco configuration.
Construction of the steel frame work requires onsite welding done by Mark Johnson from affirm welding. The Merbau decking is also complete.